Geting to Bhutan Via Air

There are flights to destinations that include Bangkok, Delhi, Kolkata, Bagdogra, Bodh Gaya, Dhaka, Kathmandu, Guwahati, Singapore and Mumbai.
Paro is situated at a height of 2,225 m (7300 ft) above sea level and is surrounded by mountains as high as 4,876 m (16,000 ft). At present two carriers operate to Bhutan, Drukair and Bhutan Airlines. And there are domestic airports in Yonphula in eastern Bhutan, Bumthang in central Bhutan, and Gelephu in south-central Bhutan. A second international airport is currently under construction in Gelephu along the southern border to India.
Flying into Bhutan's Paro International Aiport is typically an exciting experience as the descent into Paro valley brings you closer to the mountain tops than most other flights in the world. The flight between Paro and Kathmandu is one of the most exciting ones as the aircraft passes over four of the five highest mountains in the world. In fine weather, as you soar higher up, you can enjoy the spectacular view of Mt. Everest, Lhotse, Makalu and Kangchenjunga at their best.
Visit  www.drukair.com.bt and www.bhutanairlines.bt for more information.
Geting to Bhutan Via Road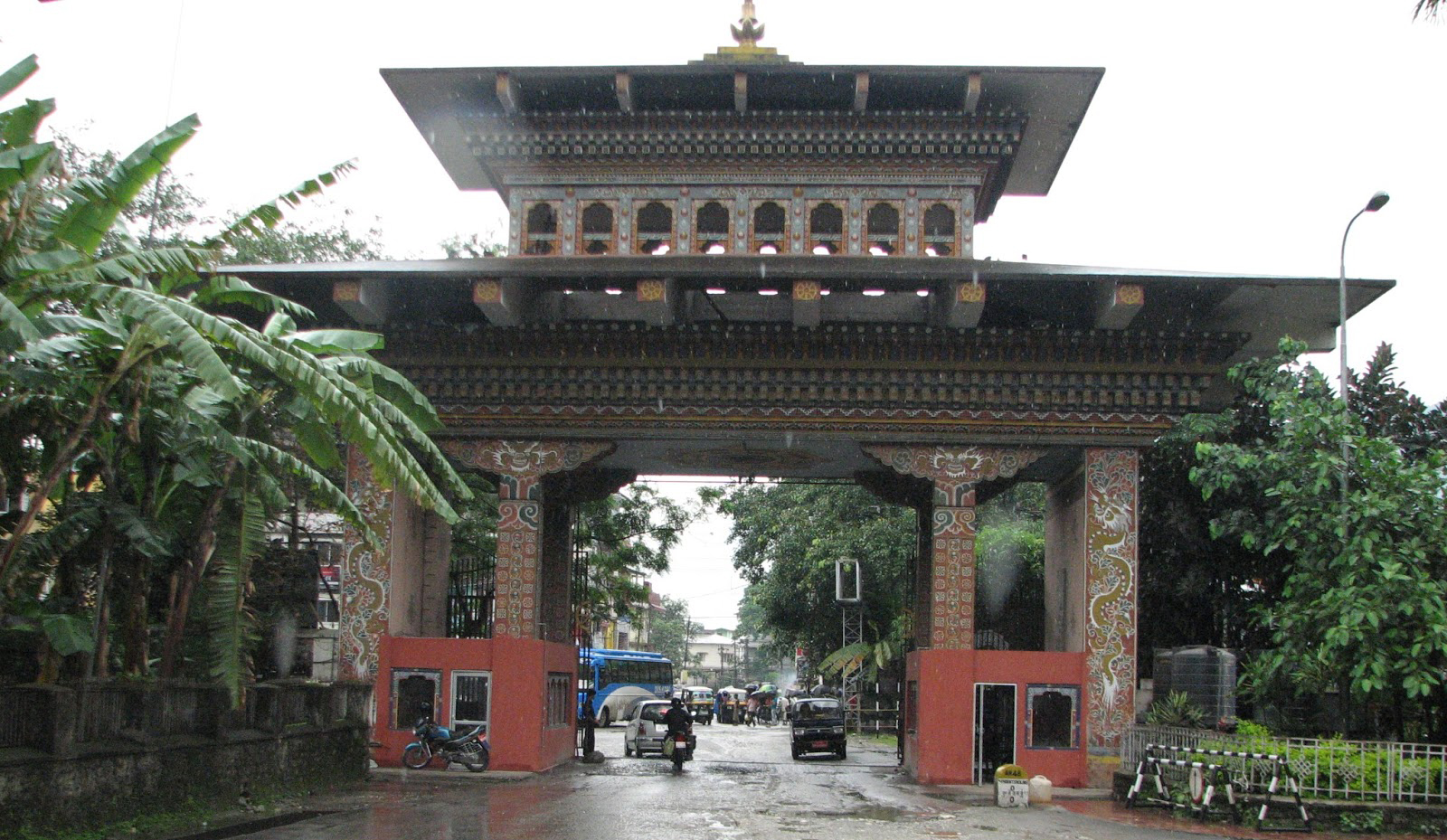 If you wish to travel overland, you can enter and exit Bhutan through its southern gateway of Phuentsholing into the Indian state of West Bengal. It is approximately a five hour drive from Thimphu. The nearest airport is at Bagdogra, located approximately four hours by road from Phuentsholing. This border point is an ideal junction for those wishing to combine their exploration of Bhutan with the Indian states of Sikkim and West Bengal.
For those who would like to journey across Bhutan, there is an exit only border crossing at Sumdrup Jongkhar in southeast Bhutan to India. The closest airport is 110 km away in Guwahati. From here there are a number of destinations you can fly on to including Delhi, Bombay, Kolkata and Bangkok. This is convenient for those flying into Paro in the west and touring across Bhutan without back tracking.